THIS IS OUR AD KIT - you have no excuse →
Check this band out. They were just interviewed in... →
New RVA mag is out and Article on Cough →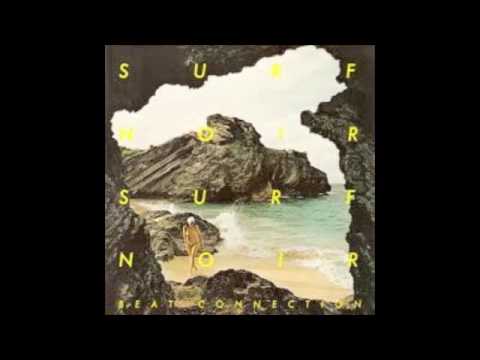 Into the Night of the Bottom: Photoshoot and... →
Check out this photo shoot from awesome Ink photographer Peter Pagan!
Get stoked!
For the September 15th issue, full of magical surprises from cover to cover.  If you are an artist, writer, or photographer and a VCU student, message us your work and see it published on the upcoming website, which will be located at inkmagazinevcu.com.
Watch
New Panda Bear video has awesome black lighting effects! Check it out!
Interesting 40 terminology.
http://www.urbandictionary.com/define.php?term=40%20floz
Hey Guys! Check out what the blogs are calling,...
Steven Speilberg meets Richmond, Virginia
In case you haven't heard the latest buzz of Steven Speilberg visiting Millie's in Richmond's Shockoe Bottom last fall, he was swinging by to, that's right, make plans film a movie in our own backyard!  Starring Daniel Day-Lewis (Abraham Lincoln), Joseph Gordon-Levitt (Robert Todd Lincoln), Tommy Lee Jones (Thaddeus Stevens), and Sally Field (Mary Todd Lincoln),...
Two Tons of Steel: Suspiria! →
twotonsrva: Wil Wilson, AKA Suspiria, has been producing dubstep and drumstep for the past year, but comes from a strong musical background, he has been playing bass since a young age and has been in several death metal bands. Suspiria has a deep appreciation for metal, punk, hip-hop, and horror movies, and it shows in his music, which is extremely textural and draws on many things, yet retains...
my latest RVA review →
Check out my latest review of a Strange Matter show featuring hardcore legends Tragedy!
Watch
Check out this awesome animation by Kinetic Imaging student, Nicole Hamilton and Photography student, Lauren Lyon. 
Check out Sterling Hundley
Professor Sterling Hundley teaches in the Communication Arts department at VCU. His works have appeared in Communication Arts Magazine, Print Magazine, The New York and Los Angeles Society of Illustrators, RVA Magazine, and much, much more. He is also one of the few head instructors in the Illustration Academy held every summer at the Ringling College of Art and Design in Sarasota, Florida.  ...
meeting tomorrow
2nd staff meeting tomorrow at 7pm at the Student Media Center.  There will be one this time every week for all potential/current staffers, come out to eat oreos and discuss content for the next issue!
extreme music
Follow my (Addison, executive editor's) personal tumblr for all your latest extreme music/Richmond music culture reviews and updates, as well as a collection of all my writing! twotonsrva.tumblr.com
NEW ISSUE →
Interest meeting!
Hey y'all, interest meeting for Ink is June 6th at 7pm at the Student Media Center, come out and get involved!
5 tags
SPEAKING OF DAMAGE
If you happen to be on Broad Street tomorrow (which you will be) go buy something from Goshen Market at 826 W. Broad.  It's the least we can do to help since the mobs from last Sunday ruined the owner's van. If anyone has any ideas to help more, please run them by me: inkmagazine.vcu@gmail.com
6 tags
ARE YOU GUYS READY FOR SOME FOO-
I mean BASKETBALL! photo via: TIME VCU, put on your game face, because like the boys have said all along, "we're not done yet!" I hope everyone has a great time cheering on the Rams tomorrow. But seriously, let's stay off the cars. Find a more creative/less damaging way to riot. Game on!
7 tags
Honks for Hoops!
Christine Erickson In case you couldn't tell….we are REALLY excited about this basketball business in Richmond. After the basketball team set off for Texas, the celebrating continued outside the school of business during rush hour. While cars waited at the light of Main and Belvidere, students encouraged them to show their support by honking. Despite the weather, the crowd was...
6 tags
7 tags
Proud to be a Ram!
Christine Erickson "We're going to show them what's really big in Texas- and that's VCU," shouted the "spokesram" for VCU's men's basketball team. Thousands of fans braved the misty cold weather this afternoon to cheer on the boys as they left for Houston to compete in the NCAA Final Four.  The city has rapidly grown with pride in the...
Sweet Sixteen!
Congrats to the VCU men's basketball team. Let's get it done in Texas, y'all! photo via vcuramnation.com
Personal Finance Survey →
VCU STUDENTS ONLY!! Take this survey, please. Answer honestly. Reblog it if you're a RAM.
Gender, Sexuality and Women's Studies Spring Art...
Seeking artists to show in Gender, Sexuality and Women's Studies Spring Art Show.  While you don't have to be a WMNS major, your work must deal with themes explored in the dept (gender, sexuality, race, class, "ability", geographic location, etc.).  Please send a digital photo of the piece(s) you'd like to feature in our show with approx. size, title, and medium to Cassie Mulheron...
Did you get a copy yet?
Tell us what you like or don't like of Ink Magazine's newest issue!
Ink Magazine 3.2 →
Issue Two is out! Go grab a copy! If it's too cold for you, we have you covered here.
RVyAy!
Our very own Cassie Mulheron, as well as other talented local artists, donated their work for RVyAy! All proceeds benefit ART 180, a Richmond non-profit that provides free after-school art programs for children.  This Friday, December 3, in conjunction with First Fridays at Gallery 5. For more information, visit the Facebook page
2 tags
Richmond Scene Report
Addison Herron-Wheeler Hey and welcome to the first edition of Richmond Scene Report!  I'm going to do my best with this column to keep you up-to-date on the happenings within the Richmond music scene at large.  I know I am probably going to miss some stuff, so feel free email me at herronwheeas@vcu.edu or find me on facebook to let me know about the awesome things I'm overlooking.  This is a...
3 tags
Life Outside Facebook
Teddy Gregson Because of circumstances, I, Edward Cowling Gregson, decided in a 5/4 majority, to deactivate my Facebook page. Amid the jaw-dropping, furrowed brows and concerned conversations I've recently encountered, there is an amount of residual zen that has served as a sort of recompense, far greater than the action of filling the blank text field that provides a rationale for...
3 tags
3 tags